[h=1]FREE Professional Quality Royalty Free Music for Student Filmmakers[/h]
If you found this page, you have most likely been looking for free professional music to use in your film, but found that the majority of producers and composers want to charge you for this service. You may have even discovered the term "Royalty Free Music," and got excited thinking you had finally found a quality source for free music only to get slammed with a price tag at the end or an "Only for Non-Commercial Use" license.
You may have asked yourself, "Why is it called Royalty Free Music when none of it is FREE?!" and maybe you already learned the
definition of Royalty Free
does not necessarily mean the content itself is free but rather refers to the "right to use copyrighted material without the need to pay license fees or usage fees."
But let's keep it simple, Royalty Free just means you don't have to pay to use the content. So why do so many people charge for it, and isn't that exactly the opposite of what Royalty Free means? Obviously artists and content makers who spend a lot of effort making something should be rewarded for their time, but in my opinion, they should not use the term "Royalty Free" to refer to their paid content.
That is why I developed a
FREE Royalty Free Music for YouTube Library
for anyone and everyone who is looking for free professional music to use in their films, television shows, youtube promos, video games, you get the picture. [h=2]How to Download[/h] To begin, simply choose a category of music from the list on the website linked above: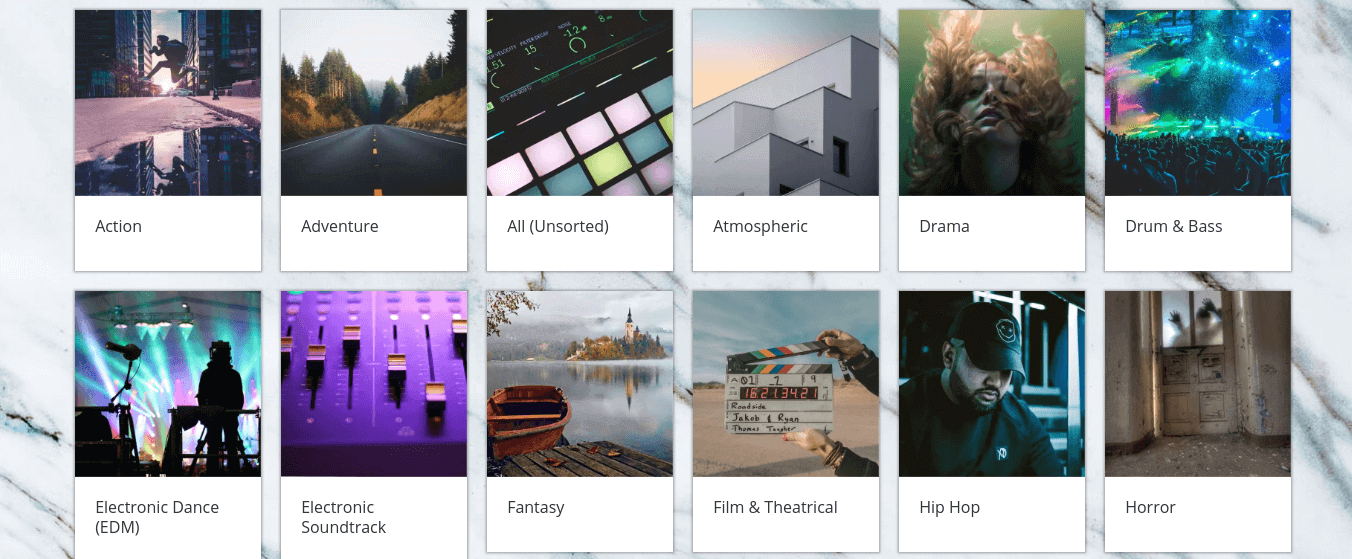 Once you have selected your desired category of music, hover your mouse or finger over it and click the red button that appears to open up a small window with a media player in it that will look something like this: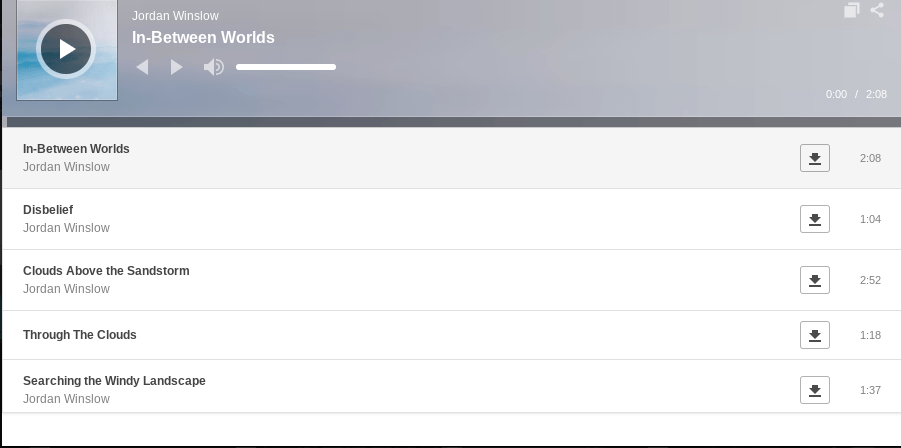 Click a song to listen to it, and click the down arrow to download the song, it's that easy! [h=2]Licensing & Copyright Information[/h]
If you like the song and you want to use it in a non-commercial project (something that does not earn you money) you can do that for free simply by attributing me in your credits somewhere! Just put "Music by Jordan Winslow on https://jordanwinslow.me/royaltyfreemusic" or simply "Music Downloaded from https://jordanwinslow.me/royaltyfreemusic"
If you would like to use the music in a commercial project (something that earns you money) there is still no charge, but one more step: simply fill out the
Royalty Free Music Commercial License Request Form.
Downloading Free Royalty Free Music for your YouTube creations has never been so easy!
If you enjoy this resource, please share it with your friends and family!
Jordan Winslow
Electronic Music Producer & Composer
https://JordanWinslow.Me